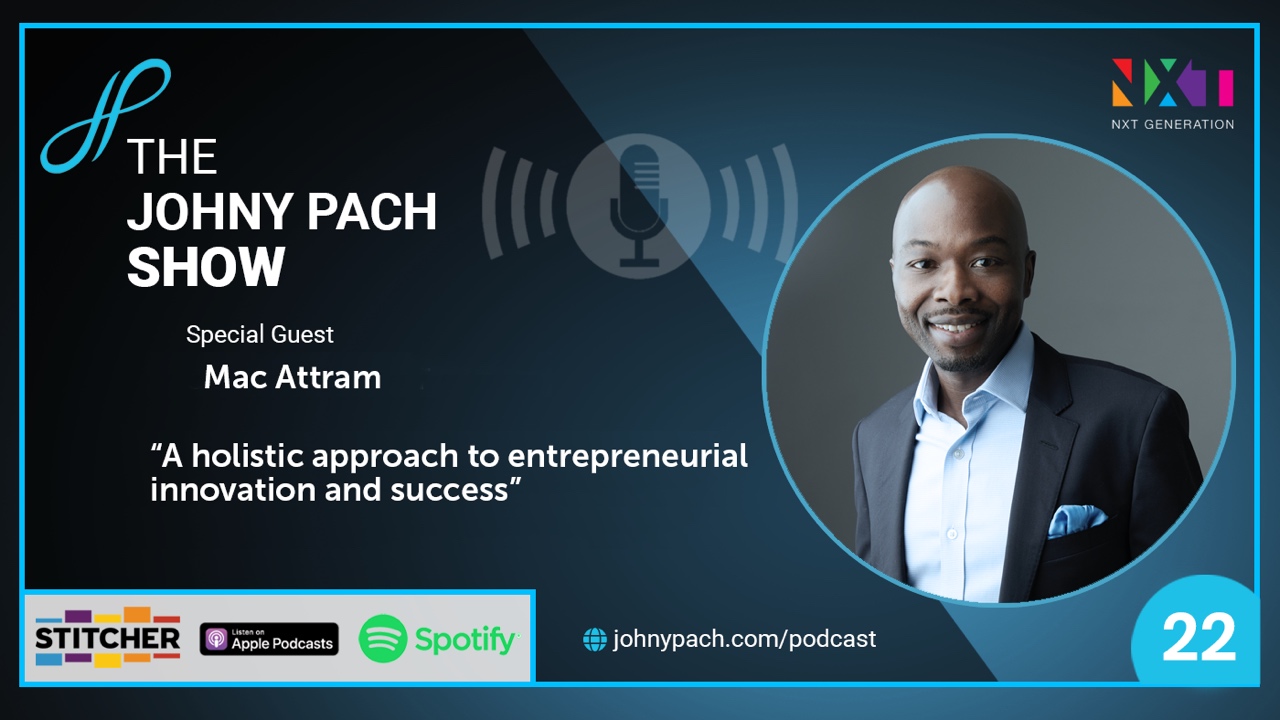 #22: Entrepreneur & TV Presenter Johny Pach Talks To Mac Attram. "A holistic approach to entrepreneurial innovation and success"
Welcome (back) to The Johny Pach Show! We hope that you are staying happy and healthy, and that you are progressing forwards in your daily life. In this episode our host, Johnathan Pach shares a conversation with Mac Attram, the Founder & CEO of MindSpace Coaching, and a leading business growth expert, widely regarded as one of the most sought-after Business Coaches and Trainers for Entrepreneurs. Johny and Mac begin by taking a trip down memory lane as Johny explains how he first came across Mac. After doing so, Mac goes on to discuss his relationship with T. Harv Eker, the work they've done together, and what he has learnt through the process.
Mac also explains the origins of his entrepreneurial spirit and details how this spirit has enabled him to tackle the business challenges caused by COVID-19. Mac highlights the importance of problem-solving, objective thinking, and lateral thinking, especially during times of uncertainty. The duo also consider the notion of working on your business, the value of mindfulness, the law of attraction, how to create a good working culture, and Mac's five top tips for entrepreneurs. We hope you enjoy the episode and take Mac's inspiring words on board!