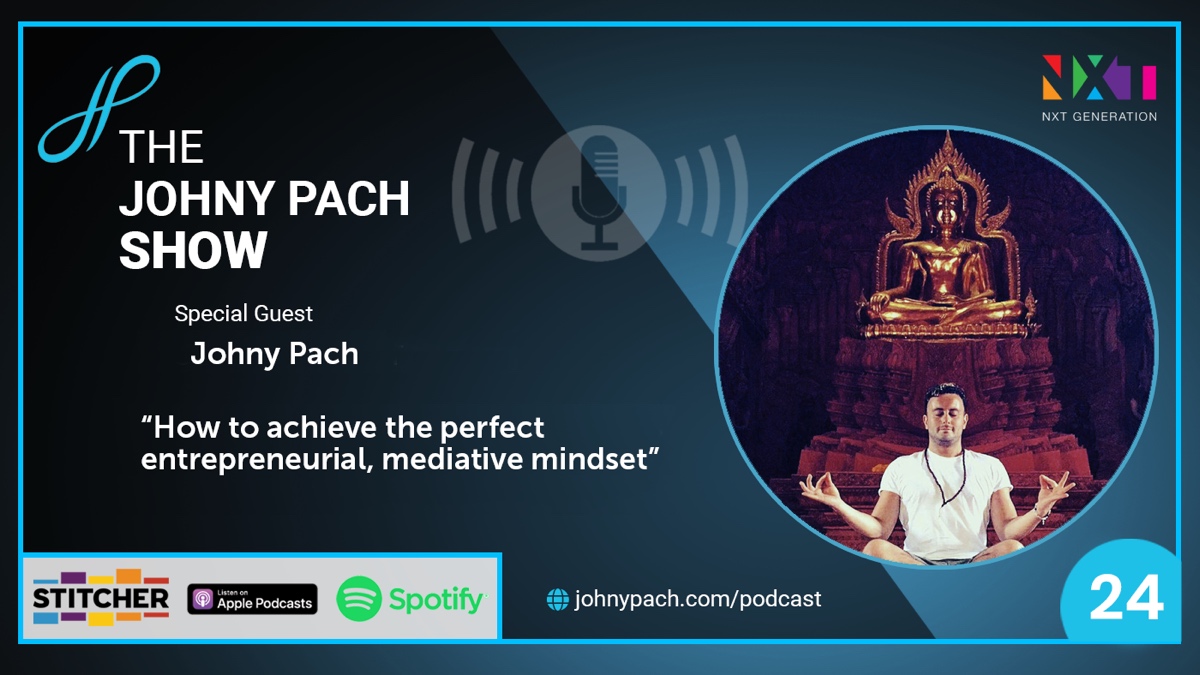 #24: Entrepreneur & TV Presenter Johny Pach Talks about "How to achieve the perfect entrepreneurial, mediative mindset"
Welcome to The Johny Pach Show! We hope you are staying safe and healthy during these testing times. Whether you're a new listener or a long-term fan of the show, this episode will be unlike any other that you've heard from us. In this episode our host, Johnathan Pach, conducts the show by himself! This solo episode delves into Johny's life, starting off with an insight into his experiences within the marketing industry and the PPE business.
Johny then goes on to offer his top tips for acquiring the perfect entrepreneurial mindset. Johny talks about the importance of taking responsibility for your actions, the value of learning from failure, the necessity of purpose, and much more! Johny also sheds light on spiritualism, meditation, and the value of being present. Many of you will know Johny for his work as a Presenter, but this episode will allow you a deeper insight into his work and general life. We hope you enjoy the episode!