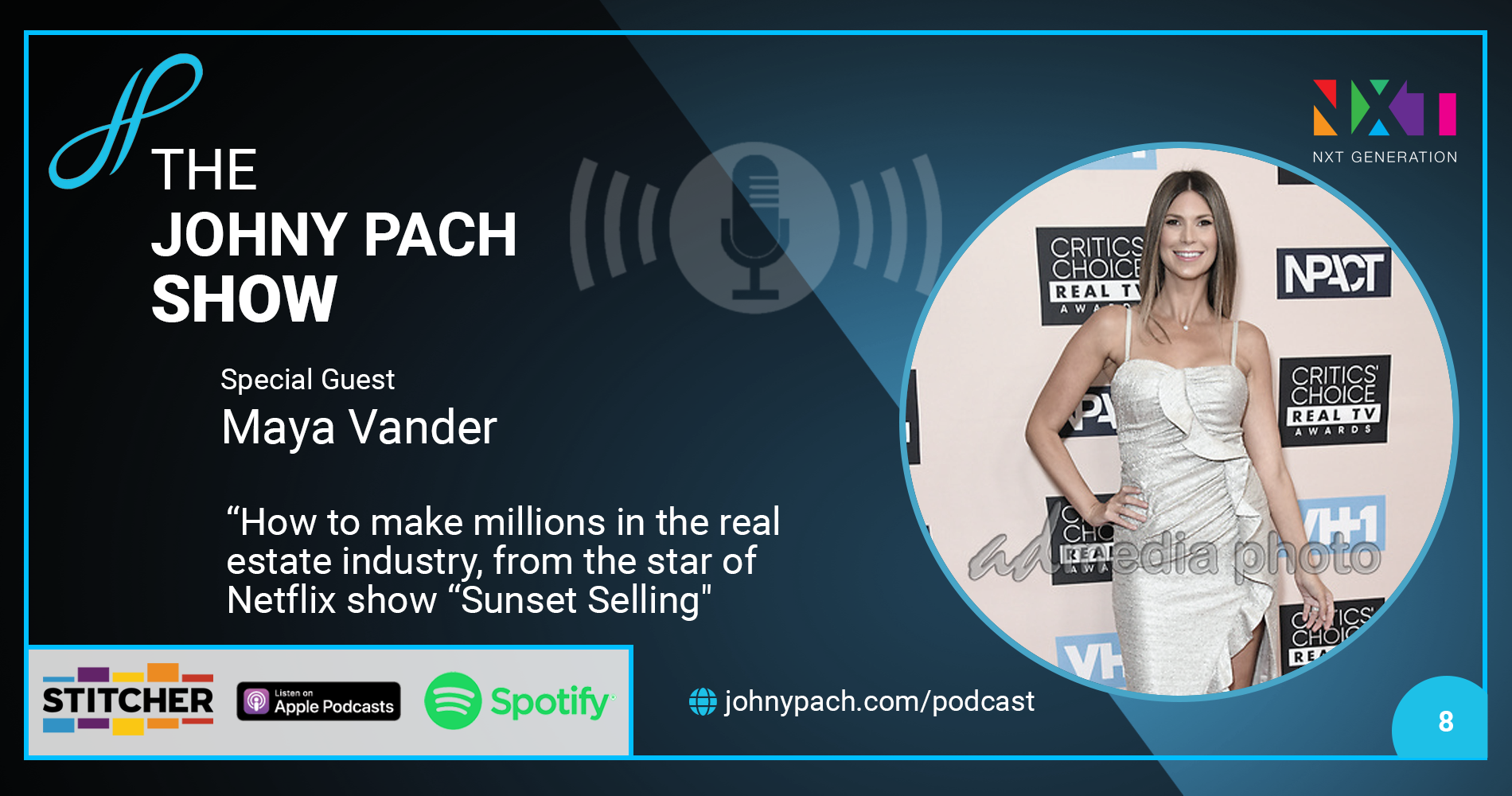 #8: Entrepreneur & TV Presenter Johny Pach Talks To Maya Vander. How to make millions in the real estate industry, from the star of the Netflix show "Sunset Selling"
Welcome to our podcast! We hope that you are keeping well, and managing to find sources of happiness during these difficult times. In this episode our host, Johnathan Pach, shares a chat with Maya Vander, a million-dollar real estate agent operating in Miami and Los Angeles, and the star of an epic Netflix show, 'Selling Sunset'. The duo start by having a little catch-up, and discuss the protests and riots taking place in the United States. Maya sheds light on the prevalence of racism in the United States and also considers some issues within the American police force. Maya and Johny go on to consider how scary it might be, for some people, to be living in the United States at this moment in time.
The discussion then moves onto Maya's family history within the real estate industry. Maya sheds light on her father's early steps within the industry, and gives an insight to what it can be like to study real estate. The duo talk about what it takes to be successful in the real estate industry, and Maya places emphasis on being resilient, determined, and passionate. The duo then discuss how one should invest in property right now, the show 'Selling Sunset', and mentors within the real estate industry. We really hope you enjoy the show!