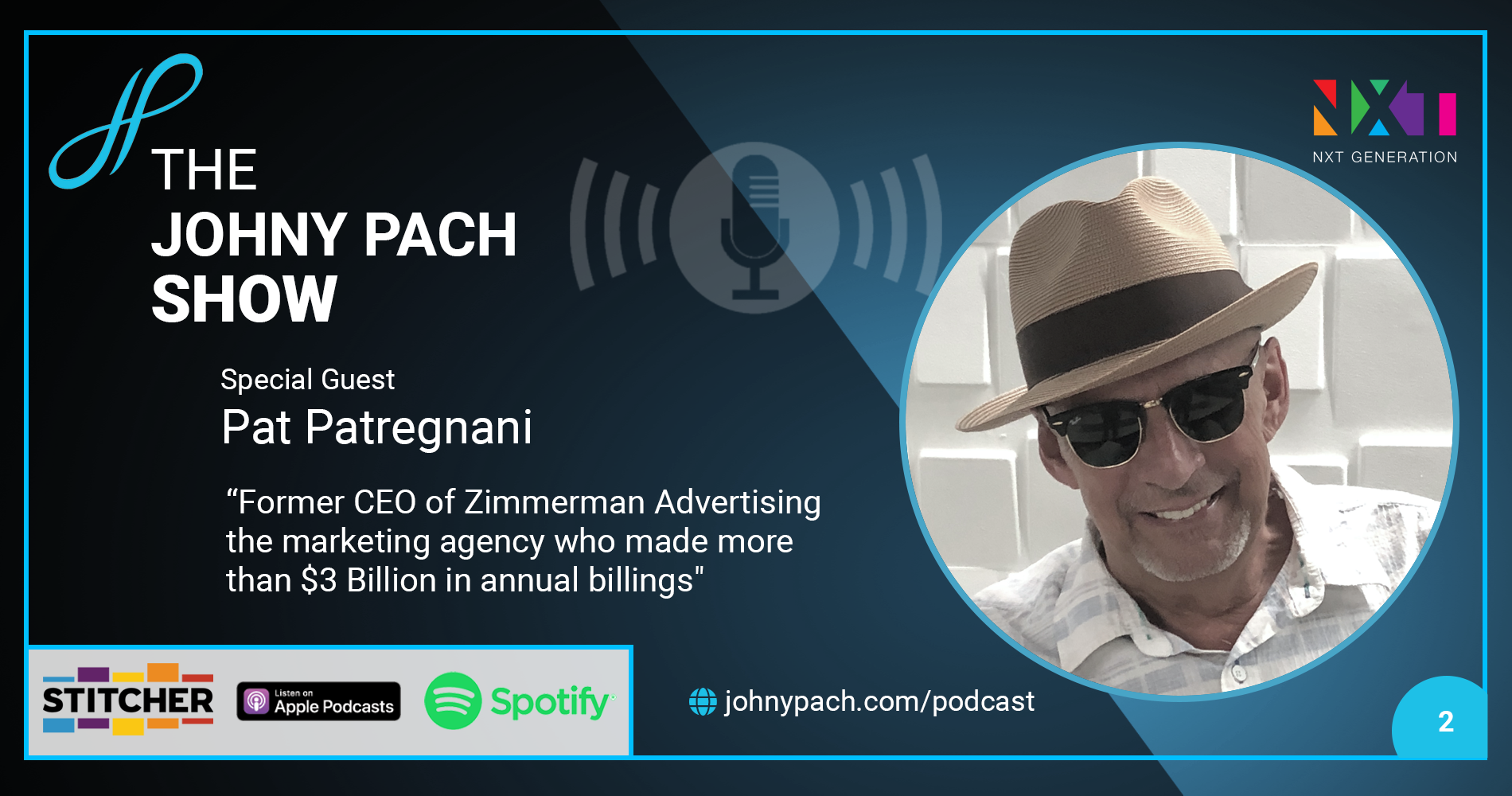 #2: Entrepreneur & TV Presenter Johny Pach talks to Pat Patregnani. Former CEO of Zimmerman Advertising the marketing agency who made more than $3 Billion in annual billings.
Welcome to our podcast show! We hope that you are managing to stay occupied and healthy during these unprecedented times. In this episode our host, Johnathan Pach, chats to Pat Patregnani, former CEO of Zimmerman Advertising, advocate of a marketing philosophy known as "brandtailing", and an overall marketing genius. The guys start off by talking about COVID-19, and Pat explains what isolation is like in Florida. The conversation then quickly moves on to discuss what it takes to be successful, and Pat gives an insight into how he has been successful. Pat emphasises the importance of never giving up and elucidates on the most influential people in his life.
Pat goes on to explain his journey into advertising and explains what inspired him to pursue a career in advertising. The guys discuss Pat's time as CEO of Zimmerman Advertising and Pat sheds light on some of the biggest clients he has had throughout his career. Pat then offers some tips for people looking to start up in the ever-changing world of marketing, and gives his thoughts on social media and email marketing. We sincerely hope you take Pat's words on board, because he is a serious presence within the industry. We hope that you enjoyed the episode!