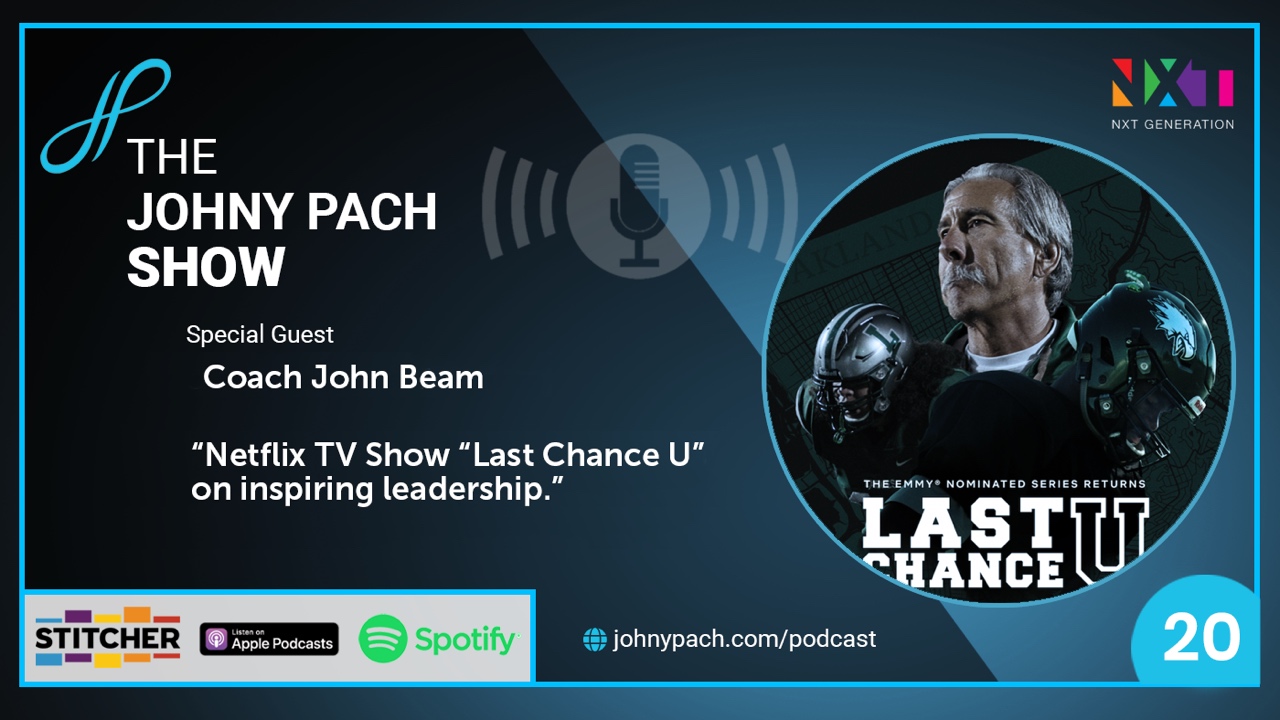 #20: Entrepreneur & TV Presenter Johny Pach Talks To Coach John Beam. - Netflix TV Show "Last Change U" on inspiring leadership.
Welcome back to The Johny Pach Show. We hope that you are keeping well, and that you are continuing your efforts to improve yourself during these difficult times. In this week's episode our host, Johnathan Pach, shares a conversation with Coach John Beam, a Hall of Fame football coach, and the current Head Coach of Laney College. With over forty years of experience, John has successfully produced over 20 NFL players, including 7 Super Bowl participants! The duo start off by discussing John's experience on Netflix's 'The Last U'. John sheds light on what the show was like for him, and then goes on to explain the origins of his passion for football.
John also highlights how football has shaped his life. He explains how it has shaped his life in Oakland, and how football has impacted his family's life. The discussion then moves deeper into the game of football as John outlines the changes he has seen in the game. John also explains how he started out as a coach, the differences between high school and college football, the importance of supporting players, and the value of leadership. We really enjoyed chatting to John, so we hope you'll take his inspiring words on board. As always, be sure to review our podcast – we hope you enjoy the show!