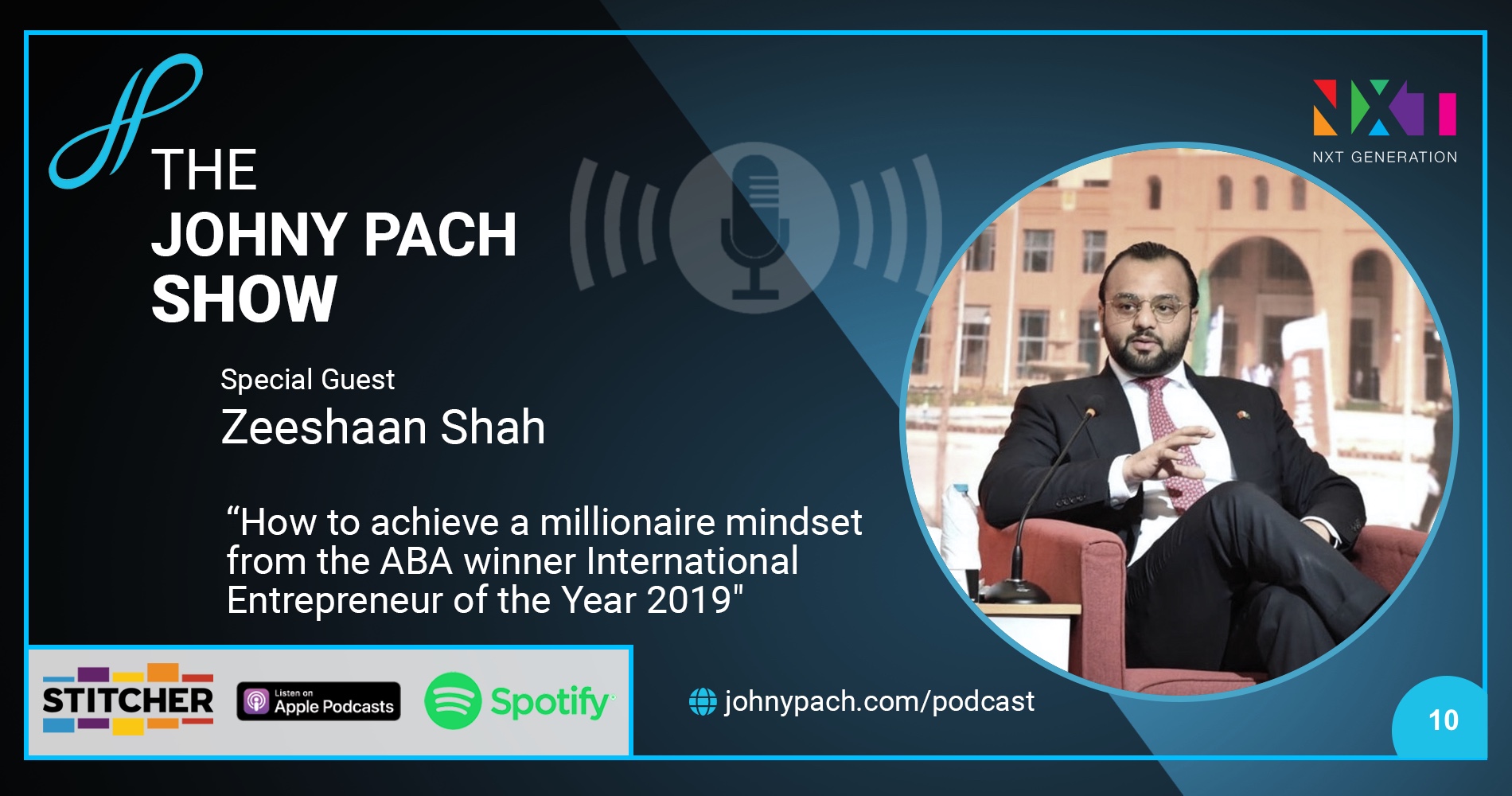 #10: Entrepreneur & TV Presenter Johny Pach Talks To Zeeshaan Shah. How to achieve a millionaire mindset from the ABA winner International Entrepreneur of the year 2019
Welcome to the podcast! We hope that you are managing to succeed in your endeavours, and that you are experiencing happiness along the way. In this episode our host, Johnathan Pach, shares a conversation with Zeeshaan Shah, a multi-award-winning entrepreneur, a contestant on The Apprentice in 2013, and an owner of many successful global businesses. The duo begin the episode by chatting about how they have managed with isolation, and what they have been doing during the lockdown period. Zeeshaan goes on to explain how lockdown has allowed him to slow down, re-evaluate, and plan for the future.
On top of this, Johny and Zeeshaan also chat about the concept of spirituality, and consider some of the principles within an influential book, The Secret. Zeeshaan emphasises the importance of being happy, and talks about a few methods that one could use to achieve clarity, success, and happiness. The guys also talk about Zeeshaan's International Entrepreneur Award in 2019, the things that Zeeshaan looks for in employees, how to invest, and the role of social media in lead generation. Zeeshaan is an amazing entrepreneur and we really value his opinions. We hope you enjoy the show and look forward to hearing your feedback!