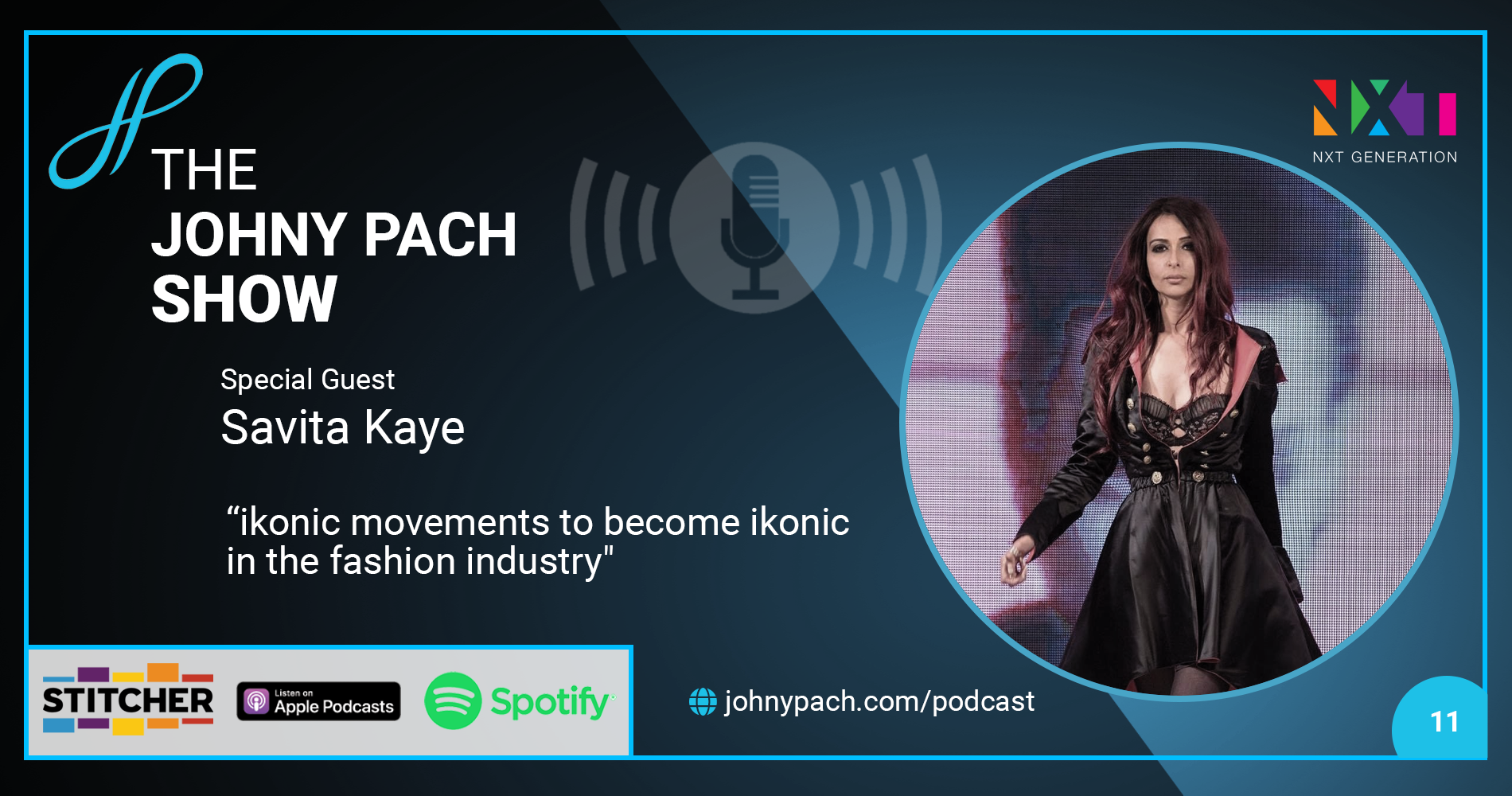 #11: Entrepreneur & TV Presenter Johny Pach Talks To Savita Kaye. Ikonic movements to become ikonic in the fashion industry
Welcome to our podcast show! We hope that you and your loved ones are keeping well, and that you're doing your best to keep a positive mindset. In this episode our host, Johnathan Pach, talks to Savita Kaye, an amazing fashion director, events manager, and entrepreneur. Savita is well known for her fashion event, House of Ikons, which celebrates the new generation of global fashion talent. The pair start off by taking a trip down memory lane, in order to reminisce about their personal friendship and business relationship. The pair pay particular attention to Johny's involvement in the House of Ikons event in Los Angeles.
In addition to this, the duo chat about Savita's fashion event. Savita details how her event has grown over the years, and highlights some of the people involved with her event. Savita then goes on to explain how fashion has allowed her to discuss important social issues, such as domestic violence. Savita also talks about the challenges she has faced, the ways she has dealt with them, her House of Ikons highlight, and her working mindset. Savita is a leading voice in her industry, so we hope you enjoy what she has to say. Enjoy the show!