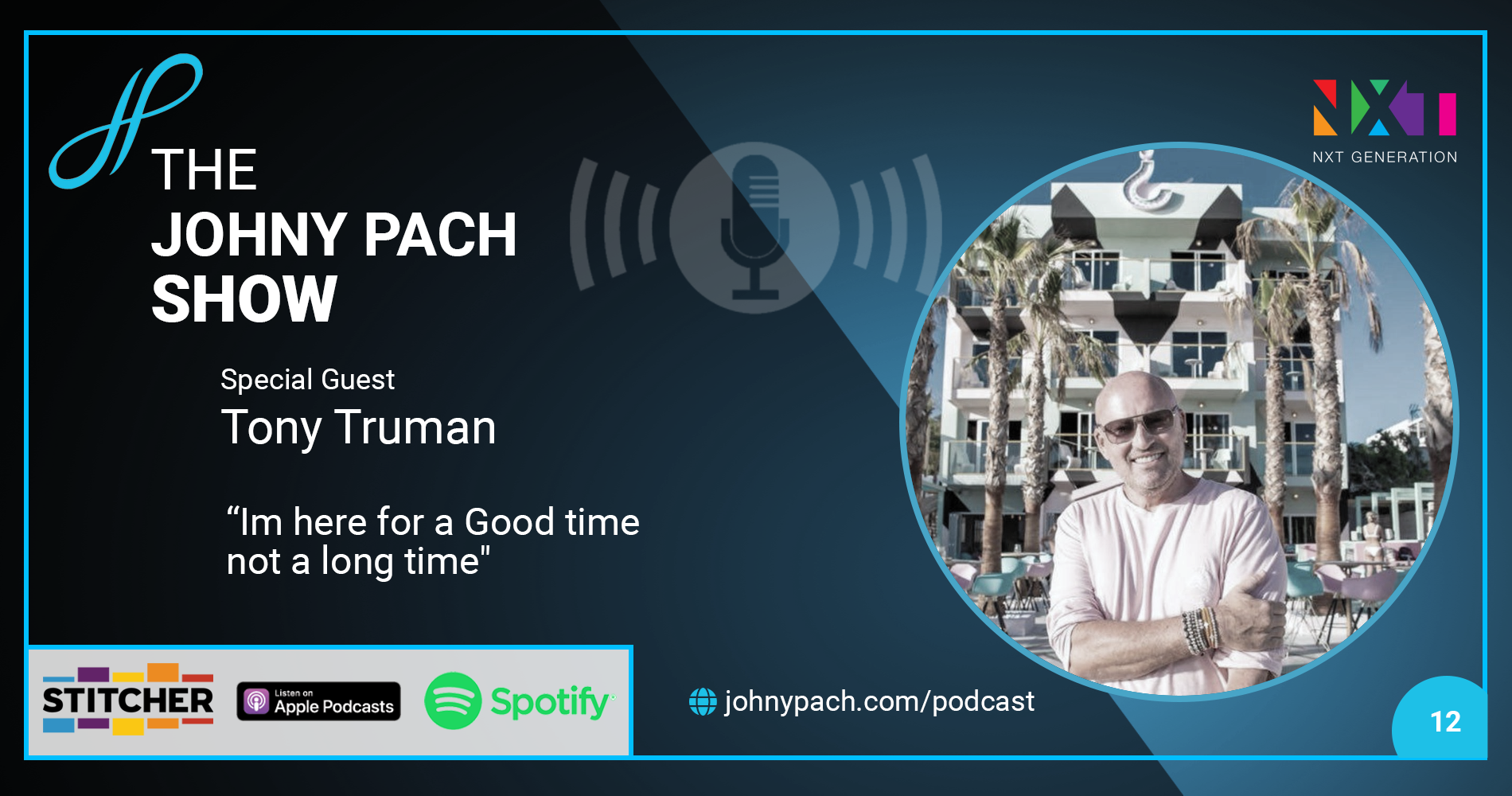 #12: Entrepreneur & TV Presenter Johny Pach Talks To Tony Truman. "I'm here for a good time not a long time"
Welcome to the podcast! We hope that you are staying health, and we hope that you are managing to stay occupied. In this episode our host, Johnathan Pach, shares a conversation with Tony Truman, a serial entrepreneur, events and secret party organizer, Ibiza business mogul, and overall genius. Johny and Tony start by discussing quarantine and COVID-19 in Ibiza, and Tony explains the lockdown policies in Spain. On top of this, Tony explains how his business has adapted as a result of COVID-19, and how his brand has evolved its content on social media platforms.
The guys go on to discuss the importance of networking and connecting with celebrities. Tony explains the role that celebrities have played in his business, and sheds light on how he has interacted with celebrities in the past. The discussion then moves to focus on Tony's background and the history of his career. Tony explains what he has learnt, the things that he values, his biggest achievements, and his future aspirations. Tony is an amazing person with a serious wealth of knowledge. We highly recommend taking his tips on board, and listening to his story. We hope you enjoy the show, and look forward to hearing your feedback!