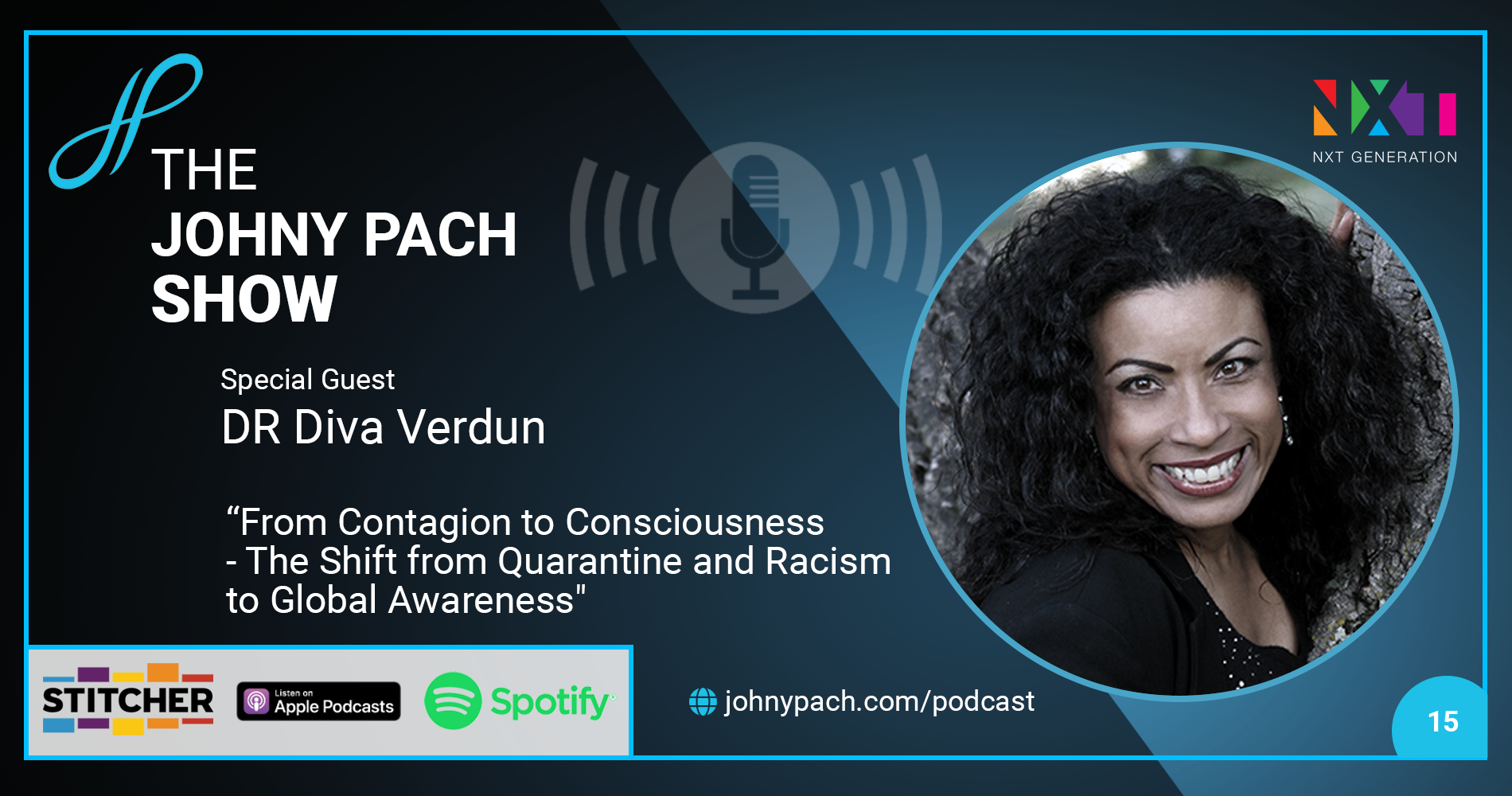 #15: Entrepreneur & TV Presenter Johny Pach Talks To Dr. Diva Verdun. "From Contagion to Consciousness - The Shift from Quarantine and Racism to Global Awareness"
Welcome to our podcast show! In this episode our host, Johnathan Pach, shares a conversation with Dr Diva Verdun, a renowned speaker, author, and emotional intelligence expert with a passion for helping people to live their dreams. Dr Verdun focuses on the idea of perfection through the concept of oneness, in order to remove fear and negative thoughts. The pair begin by explaining the origins of their friendship and discussing Dr Verdun's quarantine birthday! The pair then delve into Diva's background, focusing on her understanding of metaphysics and spirituality, and Diva explains the human desire for answers regarding questions of human existence.
Dr Verdun highlights the necessary steps for discovering the answers to life's most fundamental questions, and emphasises the importance of taking responsibility for your own life. The duo shed light on current issues, such as the coronavirus pandemic and the brutal murder of George Floyd, and indicate how these events could change the world, and human consciousness, for future generations. Dr Verdun also sheds light on practices that might enable you to live your dream life. We really love the work that Dr Verdun is doing, and we believe that it can seriously improve your life, so go ahead and check it out. We hope you enjoy the episode!