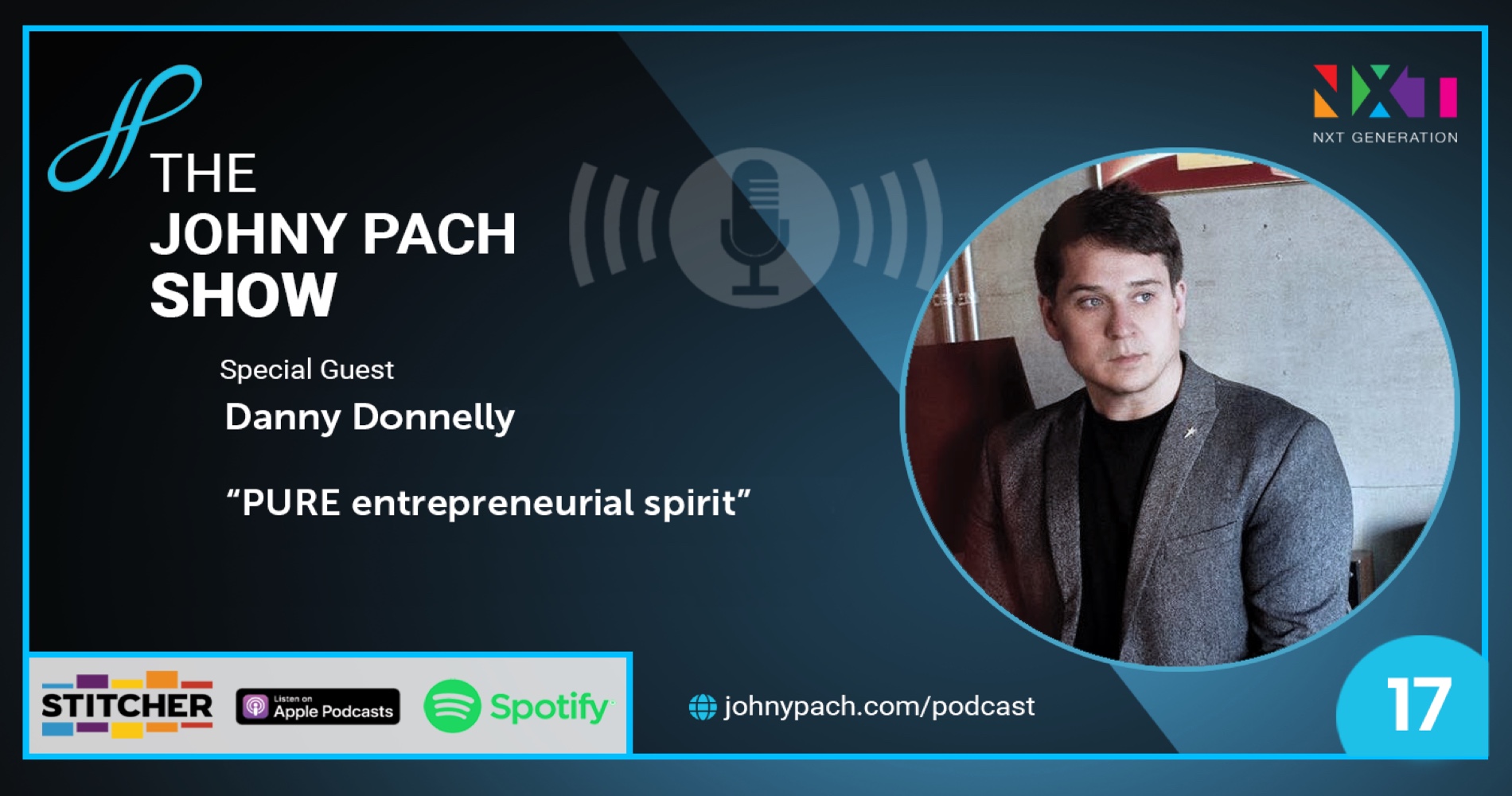 #17: Entrepreneur & TV Presenter Johny Pach Talks To Danny Donnelly. "Pure entrepreneurial spirit"
Welcome back to The Johny Pach Show! We hope that you are staying happy and healthy during these difficult times. In this episode our host, Johnathan Pach, shares a conversation with Danny Donnelly, the founder of PURE album brand, the pioneer behind the D&B label Suburban Base Records, and the chair of Pure Media Studio. The guys begin by discussing Danny's creative space. Danny then goes on to talk about life in Downtown Los Angeles and details how his life has been altered by COVID-19 and the recent protests in LA. Danny also gives an insight into how he got into the entertainment industry, and the steps he took to set up PURE brand.
The conversation then moves on to the topic of filmmaking. Danny discusses his experiences within the film industry and gives an insight into some of his recent and upcoming documentaries, such as Bass Impact and InstaFame. The duo also talk about how entrepreneurs can maintain their mental health, some of Danny's future aspirations, and Danny's most memorable achievements. We really hope you'll take Danny's words on board and use them to boost your career. Enjoy the show!