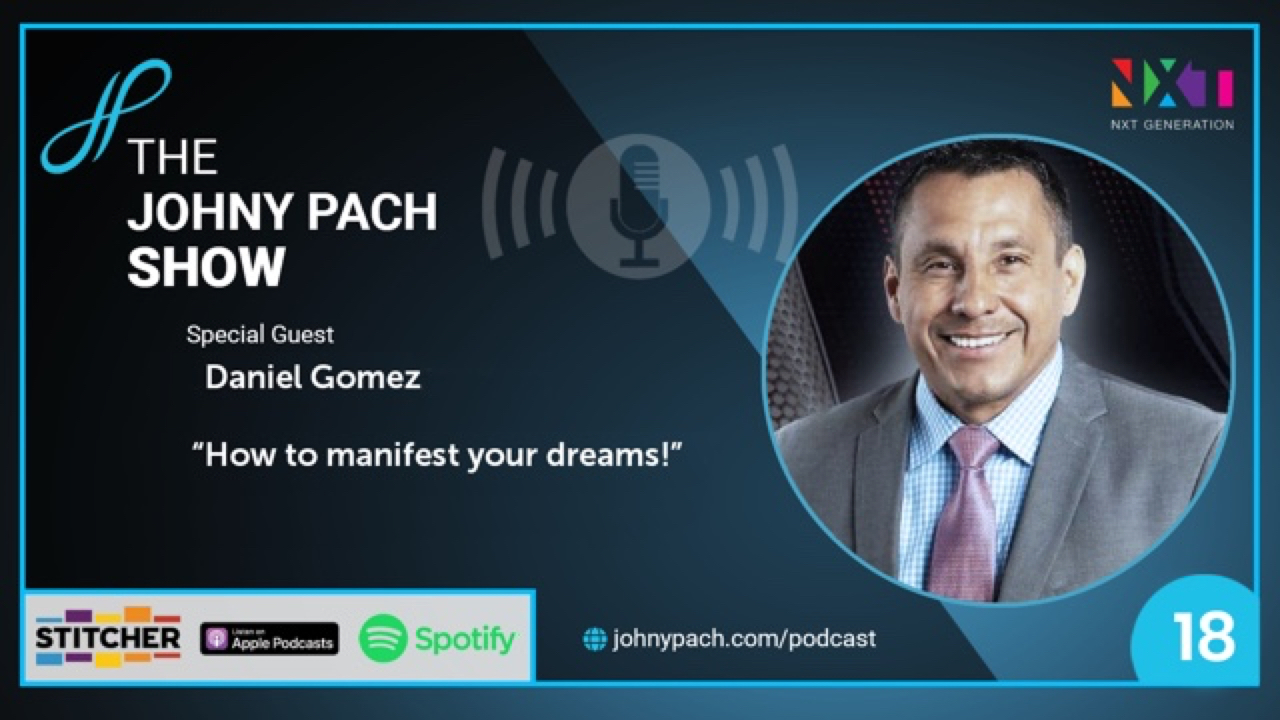 #18: Entrepreneur & TV Presenter Johny Pach Talks To Daniel Gomez. "How to manifest your dreams!"
Welcome to The Johny Pach Show! We hope that you are coping well with your daily challenges, and that you are staying happy and healthy. In this episode our host, Johnathan Pach, chats to Daniel Gomez, an award-winning business strategist, corporate trainer, and confidence coach. The duo start off by talking about life in Texas and Daniel sheds light on what he has been doing as of late. The conversation then moves swiftly onto the topic of motivation. Daniel discusses the origins of his desire to motivate, the steps he has taken to become a motivational figure, and the personal challenges he has faced.
The guys also talk about the notion of the ego and the negative effects that it can have on one's life. Daniel goes on to explain the importance of gratitude, the value of having a positive mindset, and the necessity of confidence. He offers an insight into his life as a 'Confidence Architect' and gives a special preview of his strategy, which he hopes will allow all people to enjoy greater levels of success and happiness. We really enjoyed having Daniel on the show and we hope you'll take his words on board. Enjoy the show!