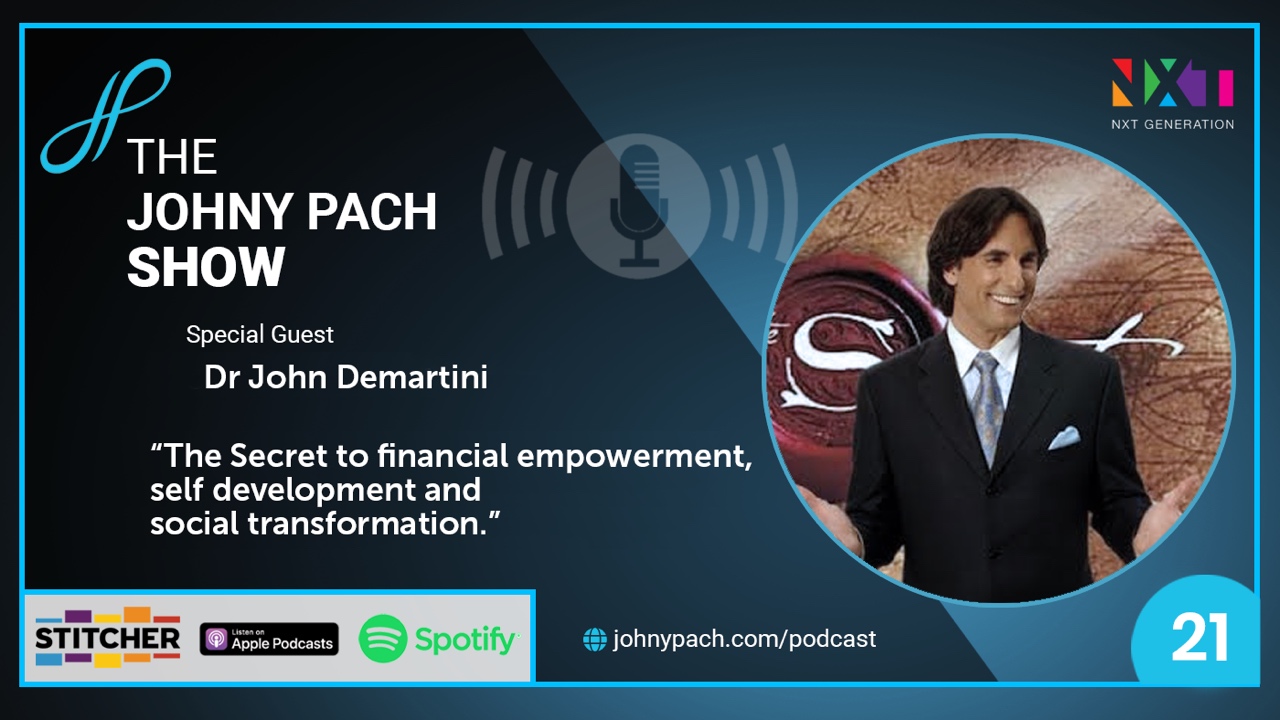 #21: Entrepreneur & TV Presenter Johny Pach Talks To Dr. John Demartini - "The Secret to financial empowerment, self development and social transformation."
Welcome back to The Johny Pach Show! We hope that you are maintaining your health, and that you are continuing to learn and develop yourself. In this episode our host, Johnathan Pach, shares a conversation with Dr John Demartini, an award-winning educator & humanitarian, an international best-selling author, and an expert in human behaviour. The discussion begins by considering the origins of John's interest in human behaviour as John talks about his upbringing and childhood, paying particular attention to the moments that inspired him to overcome his learning problems. John also sheds light on his passion for reading, and labels reading as tool for human advancement and self-development.
The conversation then moves onto consider John's journey towards becoming a global educator. John discusses the human condition and then explains how he uses his knowledge of humans to help people. John also explains how The Demartini Institute came about, the core ethos of The Institute, and his signature programme, The Breakthrough Experience. The guys also talk about innovation as a methodology, the value of committing to learning, spirituality, and the best ways to communicate. We hope you take John's insightful words on board, and that you use them to improve yourself. Enjoy the show!