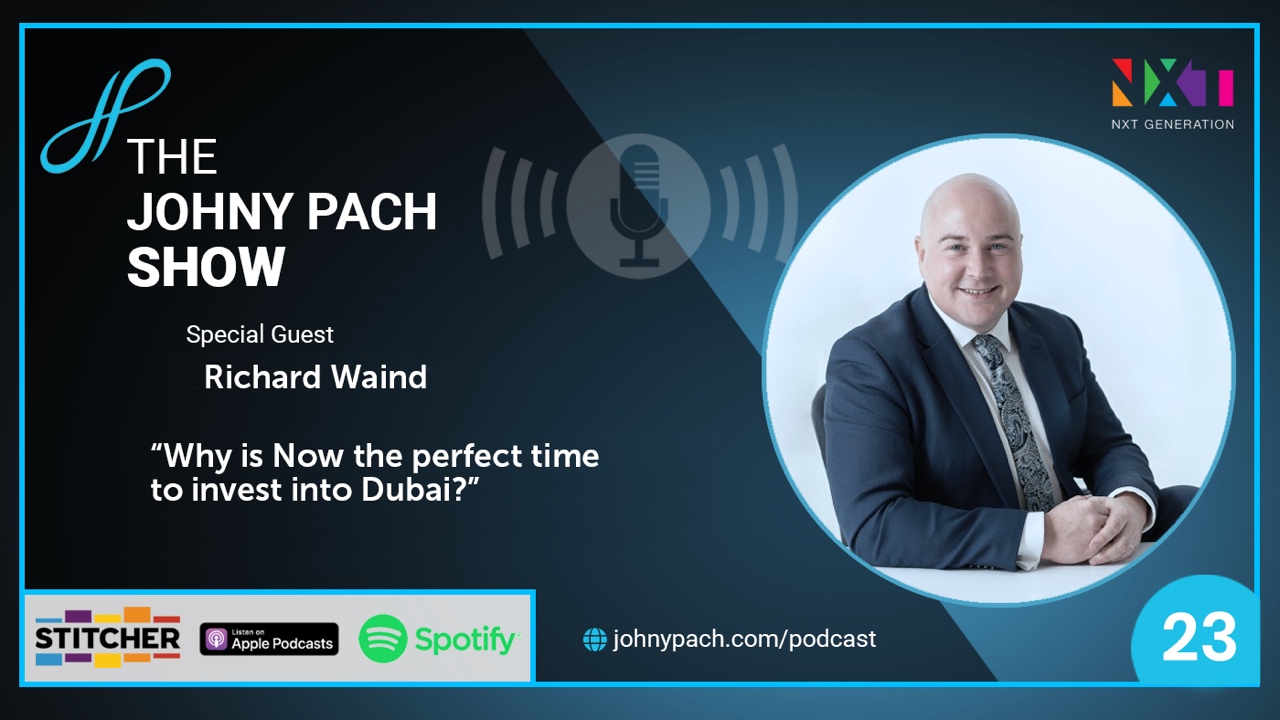 #23: Entrepreneur & TV Presenter Johny Pach Talks To Richard Waind. "Why is Now the Perfect Time to Invest into Dubai?"
Welcome to The Johny Pach Show! We hope that you are keeping well. In this episode our host, Johnathan Pach, shares a conversation with Richard Waind, a real-estate expert, and the current Group Managing Director at the Betterhomes Group. Johny and Richard start off by chatting about Richard's personal life, delving into his family life, his off-roading experiences, and his office in Dubai. The duo then move on to discuss the origins of Richard's passion for real estate and property investment. Richard talks about the people-side of the real estate industry and sheds light on his earliest memories within the industry.
The discussion then moves on to the topic of learning as Richard explains how he stays on top of the latest trends within the real estate industry. Richard also talks about life in Dubai. He talks about family life in Dubai, the cultural aspects of Dubai, the state of the economy in Dubai and much, much more. The guys also talk about the Dubai Expo, real estate in Dubai, the Betterhomes Group, and what it takes to be successful in real estate! We hope you enjoy the episode – please continue to review the show!