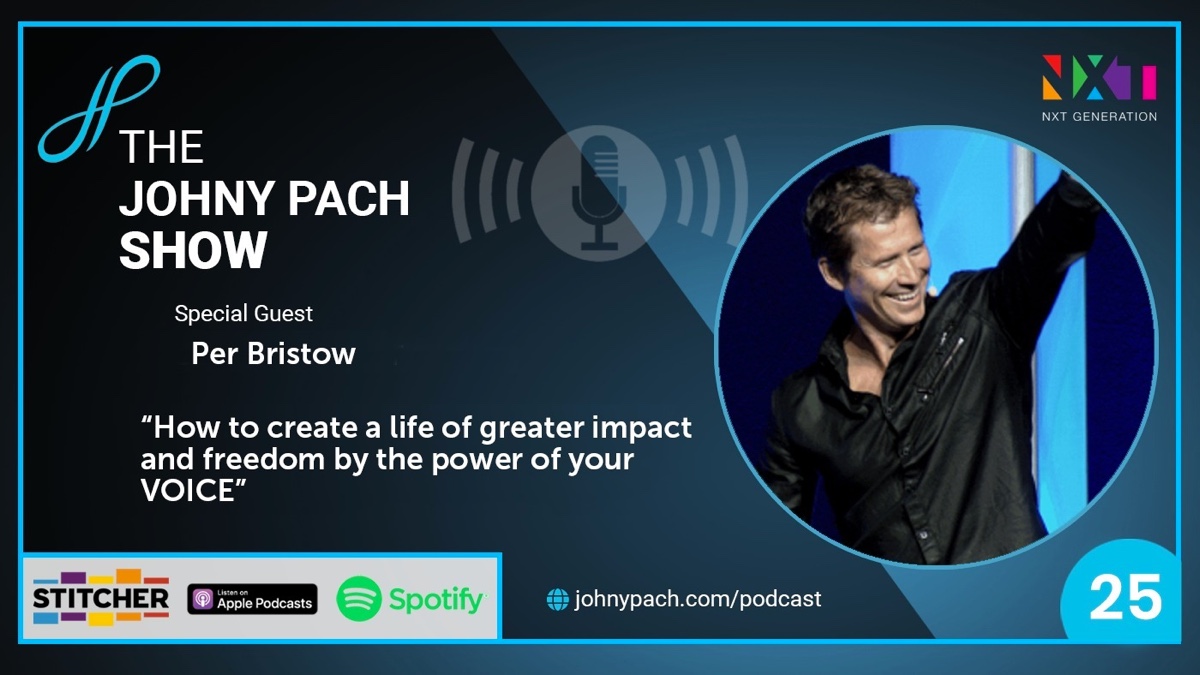 #25: Entrepreneur & TV Presenter Johny Pach Talks To Per Bristow. "How to create a life of greater impact and freedom by the power of your VOICE"
Welcome to The Johny Pach Show! We hope you are staying happy and healthy during these testing times. In this episode our host, Johnathan Pach, shares a conversation with Per Bristow, an experienced musician, actor, athlete, and voice and performance coach. Johny and Per start off by chatting about Per's connection to the UK, life in LA, and the effects of COVID-19. The guys go on to discuss Per's interest in the voice, which stemmed from his interest in music. Per also gives an insight into what he was like during high school.
The conversation then goes on to consider the voice in more detail. Per talks about his method – The Bristow Voice Method – and gives an in-depth insight into the importance of the voice. Per also speaks about the psychology of communication by delving into the common fears associated with speaking. The guys consider a number of other topics too, including entrepreneurship, speaking in public and the value of creativity and education. We hope you enjoy the episode – be sure to continue reviewing the show!