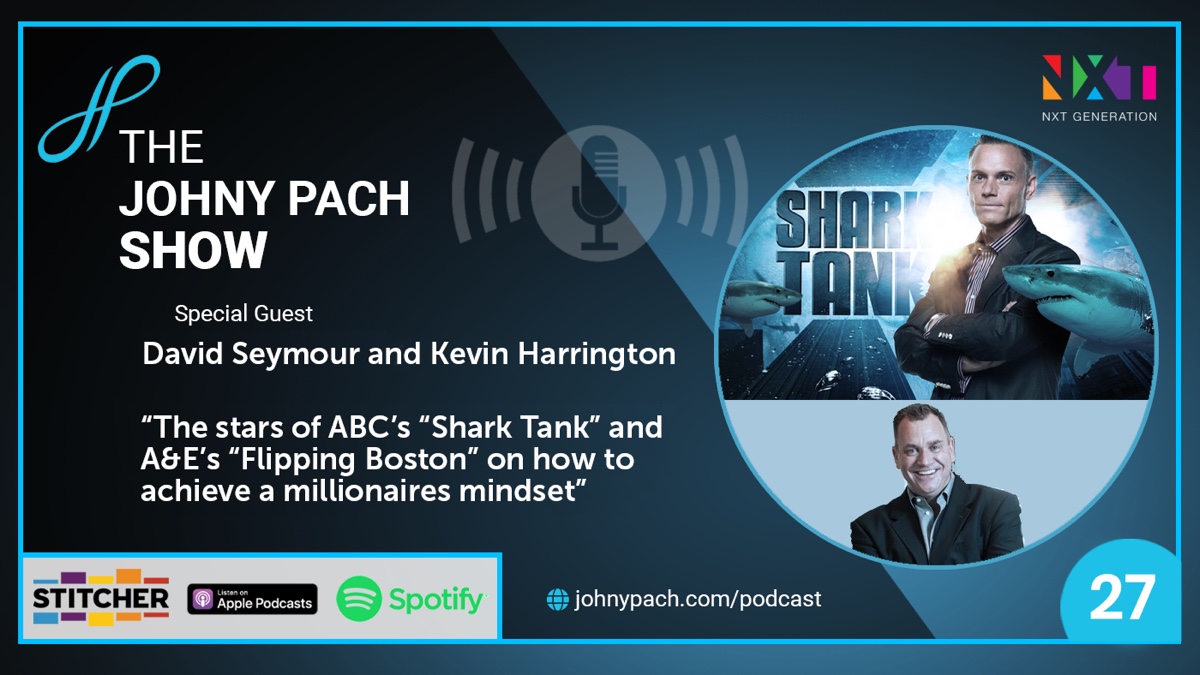 #27: Entrepreneur & TV Presenter Johny Pach Talks To David Seymour and Kevin Harrington
Welcome to The Johny Pach Show! In this episode our host, Johnathan Pach, shares a conversation with two amazing people – David Seymour and Kevin Harrington. David is a retired firefighter, real estate and investment guru, and the star of "Flipping Boston". On the other hand, Kevin is renowned for being one of the original 'sharks' on Shark Tank, an investment genius, and an all-round business legend. The guys start off by talking about life and business in the USA. They quickly move on to discuss the origins of David's passion for business and the challenges Kevin has faced when launching businesses.
The discussion then delves deeper into entrepreneurship. David offers some advice for people looking to start a business during these difficult times, paying particular attention to the importance of passion and action. Kevin also sheds light on some of the messages within his new book, Mentor to Millions, and suggests how these messages can help an entrepreneur. The guys also cover a number of other topics, including house flipping and real estate, Shark Tank, and investment. Enjoy the episode!