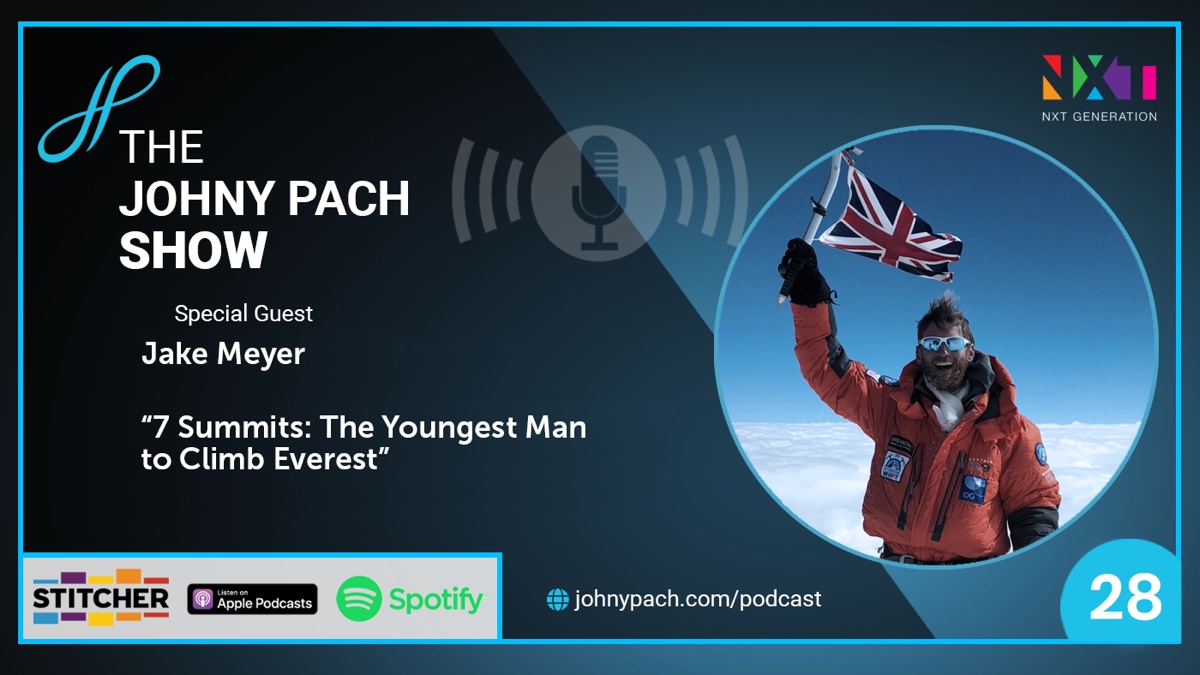 #28: Entrepreneur & TV Presenter Johny Pach Talks To Jake Meyer. The Youngest Man to climb Everest
Welcome to The Johny Pach Show! In this episode our host, Johnathan Pach, shares a chat with Jake Meyer, a legendary British mountaineer and adventurer, a full-time business consultant, an army reserve officer, and a great family man. Jake and Johny start off the show by talking about Jake's early years as a mountaineer and the origins of his passions. Jake explains how he pursued his passions during his younger years and gives an insight into some of the challenges he faced early on.
The duo then go on to discuss Jake's experiences as an army reserve officer and Jake talks about what he has learnt from these experiences. Jake also talks about what it took to climb Everest and K2– the difficulties, the joyous moments, everything! The discussion goes on to consider a number of other topics, including the Inspirational Development Group, Jake's experiences as a public speaker, the value of going outside your comfort zone, and more! We hope you enjoy the episode!