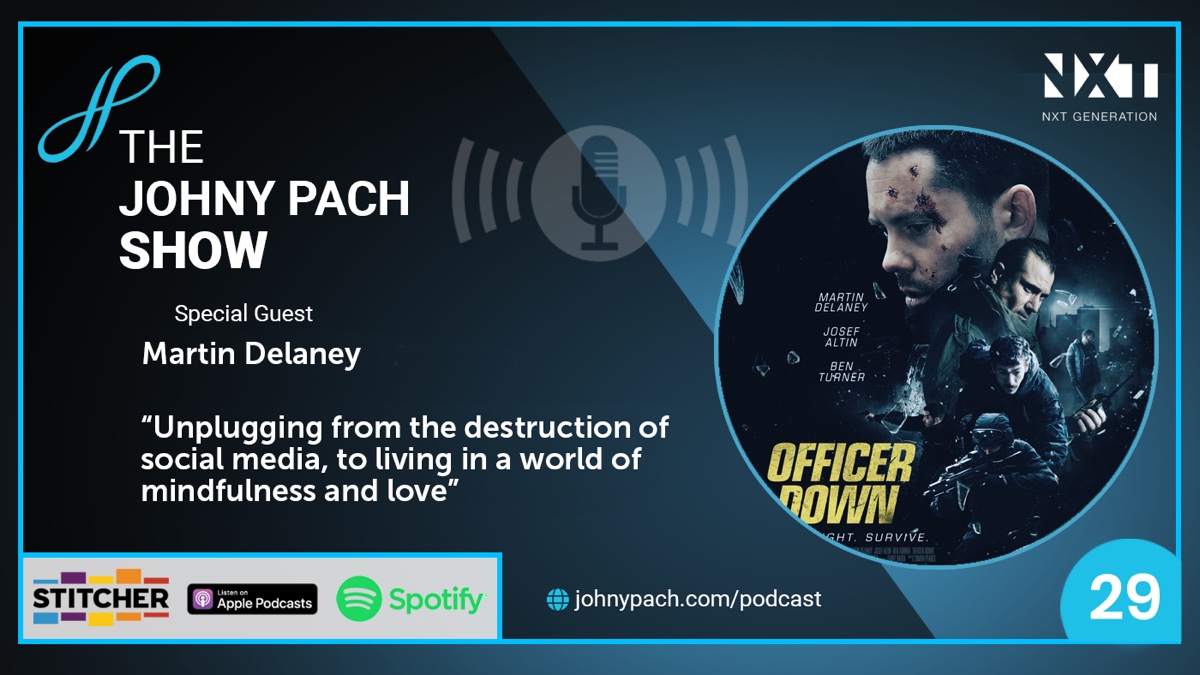 #29: Entrepreneur & TV Presenter Johny Pach Talks To Martin Delaney. "Unplugging from the Destruction of Social Media, to Living in a World of Mindfulness and Love"
Welcome to The Johny Pach Show! In this exciting episode our host, Johnathan Pach, chats with Martin Delaney, a world-renowned actor, filmmaker and writer. Johny and Martin start off by discussing Martin's achievements within the entertainment industry, paying particular attention to his time on "Renford Rejects". The guys also talk about their friendship, favourite memories and shared interest in football!  
The discussion then moves swiftly on as Martin and Johny analyse the effects COVID-19 has had on the entertainment industry. The duo discuss the various challenges they have faced throughout the pandemic, and consider how meditation has helped them to push through their difficulties. As keen supporters of spiritual practices, the duo also consider some of the more general benefits associated with meditation.  
Martin then goes on to share his views about social media, specifically outlining his experiences with Facebook, the dangers of social media and how these dangers can be mitigated. Martin also sheds light on one of his most recent projects (Officer Down), his 'ideal role', and what it takes to be an actor and filmmaker. Given his experience within the industry, Martin's words really can help anyone interested in the entertainment industry, especially those who love acting and filmmaking.  
As always, we hope you enjoy the episode and encourage you to review the show – we love hearing your feedback!