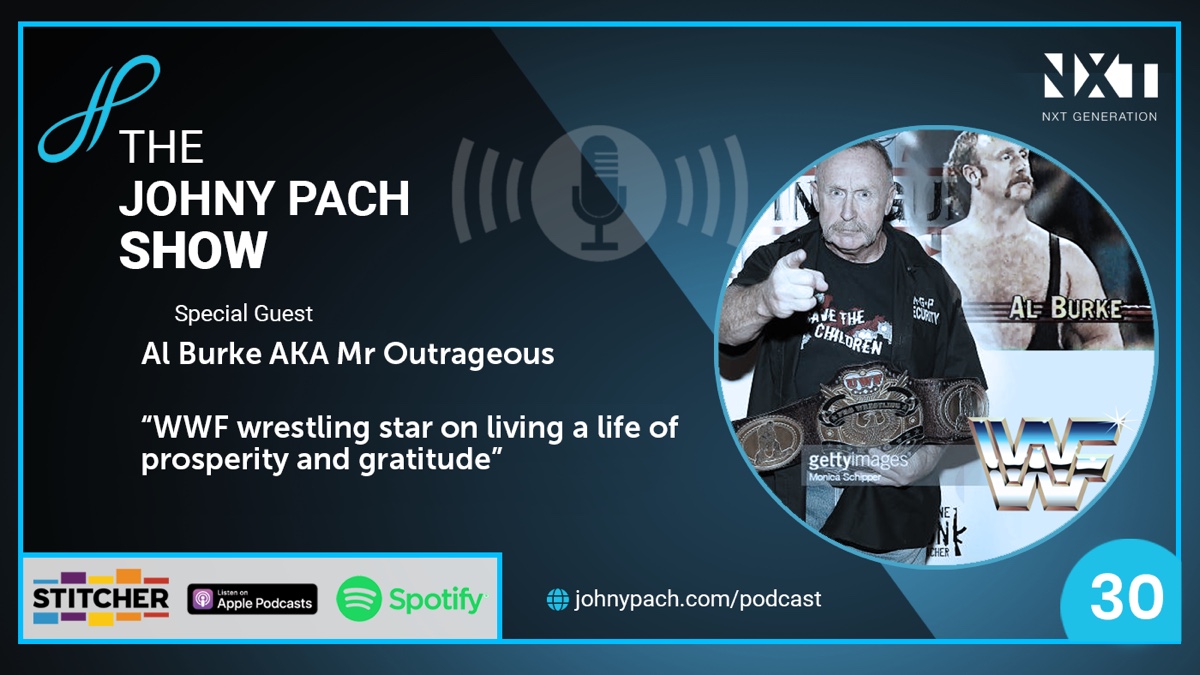 #30: Entrepreneur & TV Presenter Johny Pach Talks To Al Burke "WWF Wrestling Star on Living a Life of Prosperity and Gratitude"
Welcome to another exciting instalment of The Johny Pach Show! In this episode our host, Johnathan Pach, shares a conversation with Al Burke, a WWF legend, stuntman and actor! Johny and Al start off by taking a trip down memory lane in order to discuss how they first met. The duo then chat about Al's championship wrestling belts, his role in 'The Wedding Singer', and his fascinating Instagram page!
The conversation then moves quickly on to consider life in Hollywood as Al gives an insight into his favourite experiences within the entertainment industry. Al also shares his top tips for those pursuing a career in the entertainment industry, placing particular emphasis on the importance of resilience and flexibility. Al goes on to shed light on a number of other topics, including his WWF workout routines, his interactions with Hulk Hogan, his best moments as a wrestler, and much more! As always, we hope you enjoy this episode and look forward to hearing your feedback. Until then, stay safe and keep on thriving!