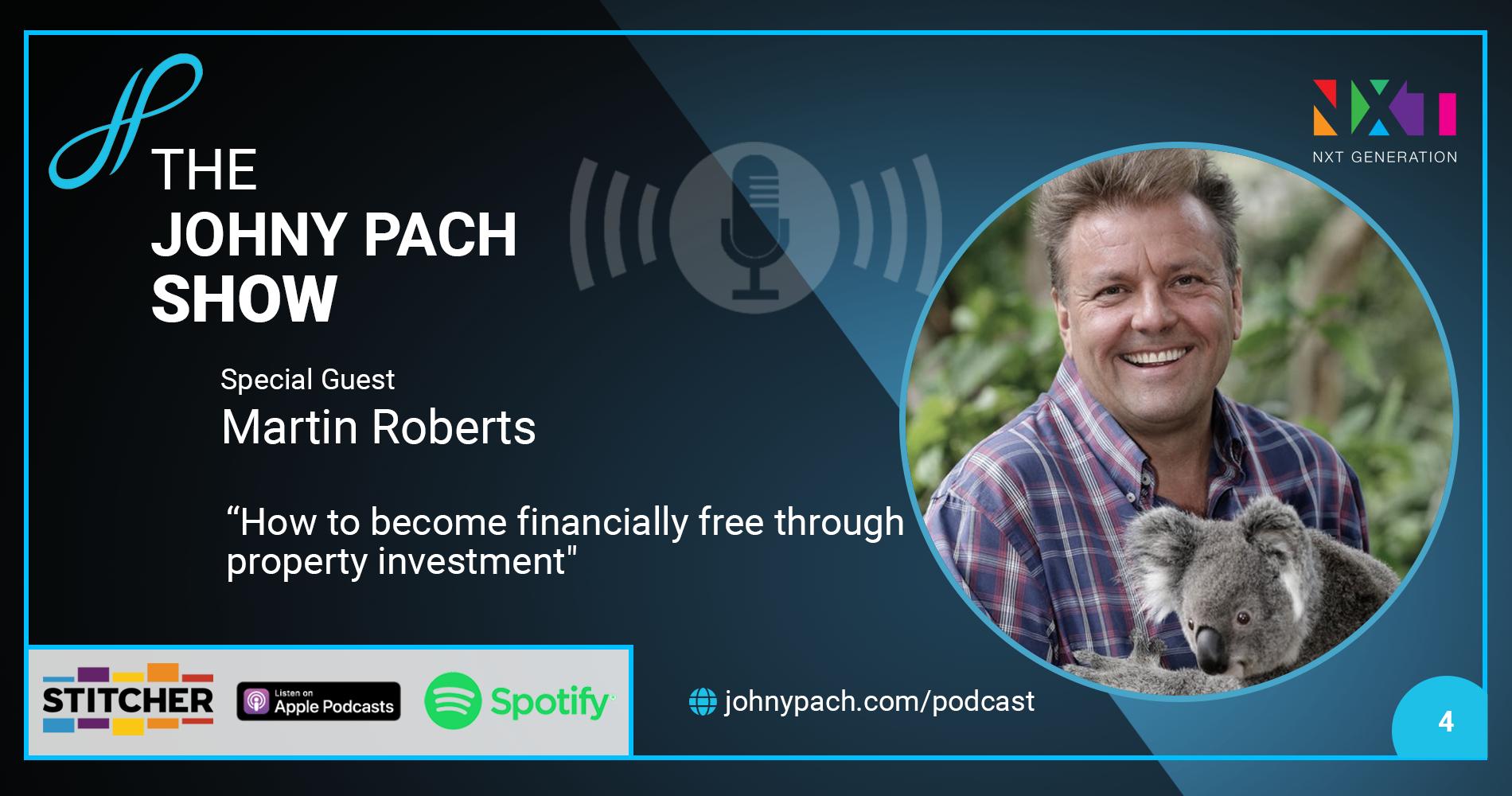 #4: Entrepreneur & TV Presenter Johny Pach talks to Martin Roberts. How to become financially free through property investment
Welcome to our podcast! We hope that you are keeping well and doing all you can to be productive and positive during these times. In this episode our host, Johnathan Pach, talks to Martin Roberts, a renowned television and radio presenter, a real-estate expert, the presenter of 'Homes Under the Hammer', and a property investor. The guys discuss the changes that they have experienced as a result of lockdown, and explain how they are managing to cope with the new isolated mode of living. Martin also gives a few tips for people who may be struggling with isolation!
Martin goes on to explain his experience on the renowned TV show 'I'm a Celebrity...Get Me Out of Here!", and gives a bit of detail about how the show works. The duo then talk about 'Homes Under the Hammer' and Martin reveals the backstory of the show. The pair also consider the difficulties of property investment, and suggest that the property market can still function despite the global pandemic. Martin also gives a few insights into how one might succeed in the real estate market and suggests that following the basic principles can put you in a great position to succeed. We really enjoyed this episode, so we hope that you love it too!