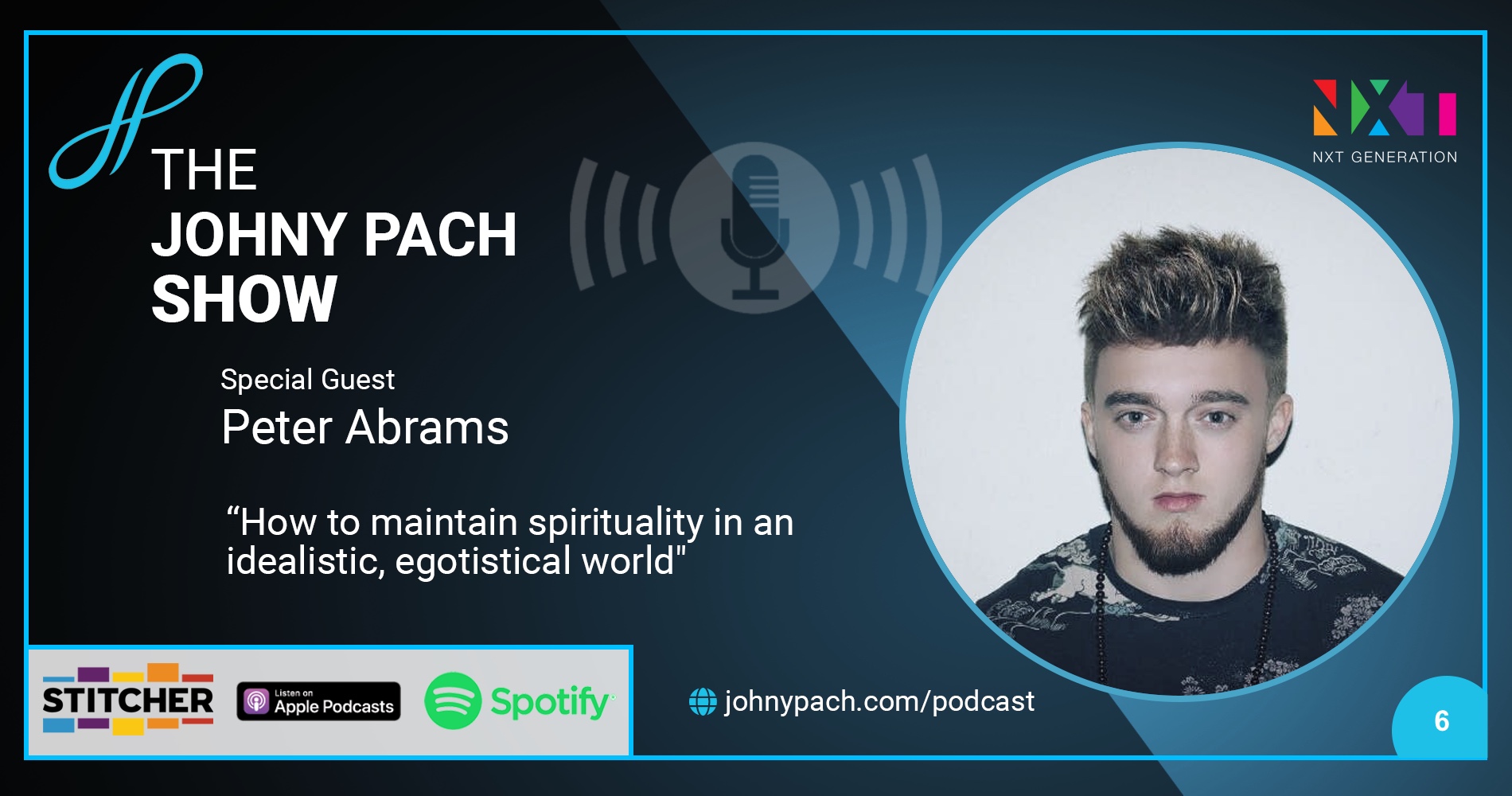 #6: Entrepreneur & TV Presenter Johny Pach talks to Peter Abrams. How to maintain spirituality in an idealistic, egotistical world.
Welcome, one and all, to our podcast! We sincerely hope that you are coping well with your daily challenges, and that you are managing to find new ways to succeed. In this episode our host, Johnathan Pach, talks to Peter Abrams, a musician, best-selling author, and public speaker. Peter broke into the industry at the age of seventeen under the guidance of Russell Brand and has since become a leading figure within the industry. The guys start by having a short catch-up and discuss their long-term friendship. Peter then gives an insight into his relationship with Russell Brand, and the guys discuss Russell's podcast, 'Under the Skin'.
Peter goes on to explain his journey and highlights his desire to connect with people. Peter gives details about his purpose in life and then gives an insight into how he views the world. The duo also examine Peter's first book, Our Story Called Life, and get into the details of the book. They also examine the practice of meditation and consider its benefits. Peter and Johny chat about the notion of the ego, and Peter gives his thoughts on how one might cope with their own ego. We really believe in Peter's advice and thoughts about how to live life, so we hope you can take them on board. Enjoy the show!