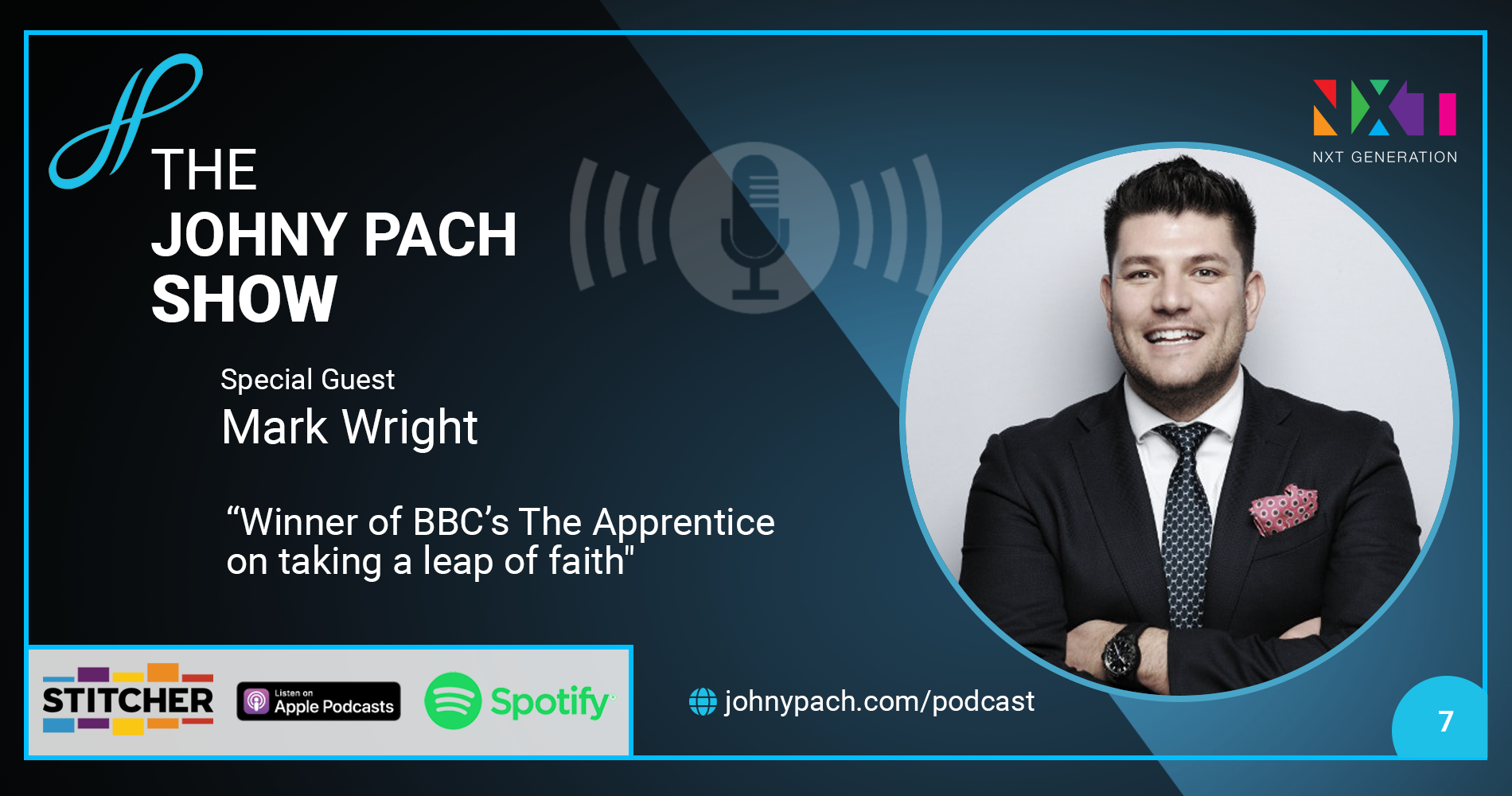 #7: Entrepreneur & TV Presenter Johny Pach Talks To Mark Wright, Winner of the BBC's The Apprentice on taking a leap of faith
Welcome to our podcast show! We hope that you and your loved ones are staying safe during these difficult times, and managing to be productive and happy. In this episode our host, Johnathan Pach, chats with Mark Wright, an award-winning entrepreneur, self-taught digital marketing specialist, Apprentice winner, and founder of Climb Online (to name but a few of his accolades). The guys spend some time discussing their lockdown situations, and Mark goes on to explain how his business has functioned during lockdown. The pair discuss how productivity and stress levels surrounding campaigns have changed as a result of the lockdown period.
Mark goes on to explain his experiences on The Apprentice and gives details about how difficult he found the show to be. He gives details about what it is like to be around Lord Sugar, in both a social and working environment, and sheds light on what he has learnt from his experience of working with Lord Sugar. The guys also discuss what it is likes to present on stage, the importance of being known in your industry, and the best way to keep up in the ever-changing world of marketing. Mark is a special talent, and we were really glad to have him on the show. We hope you enjoy this one!