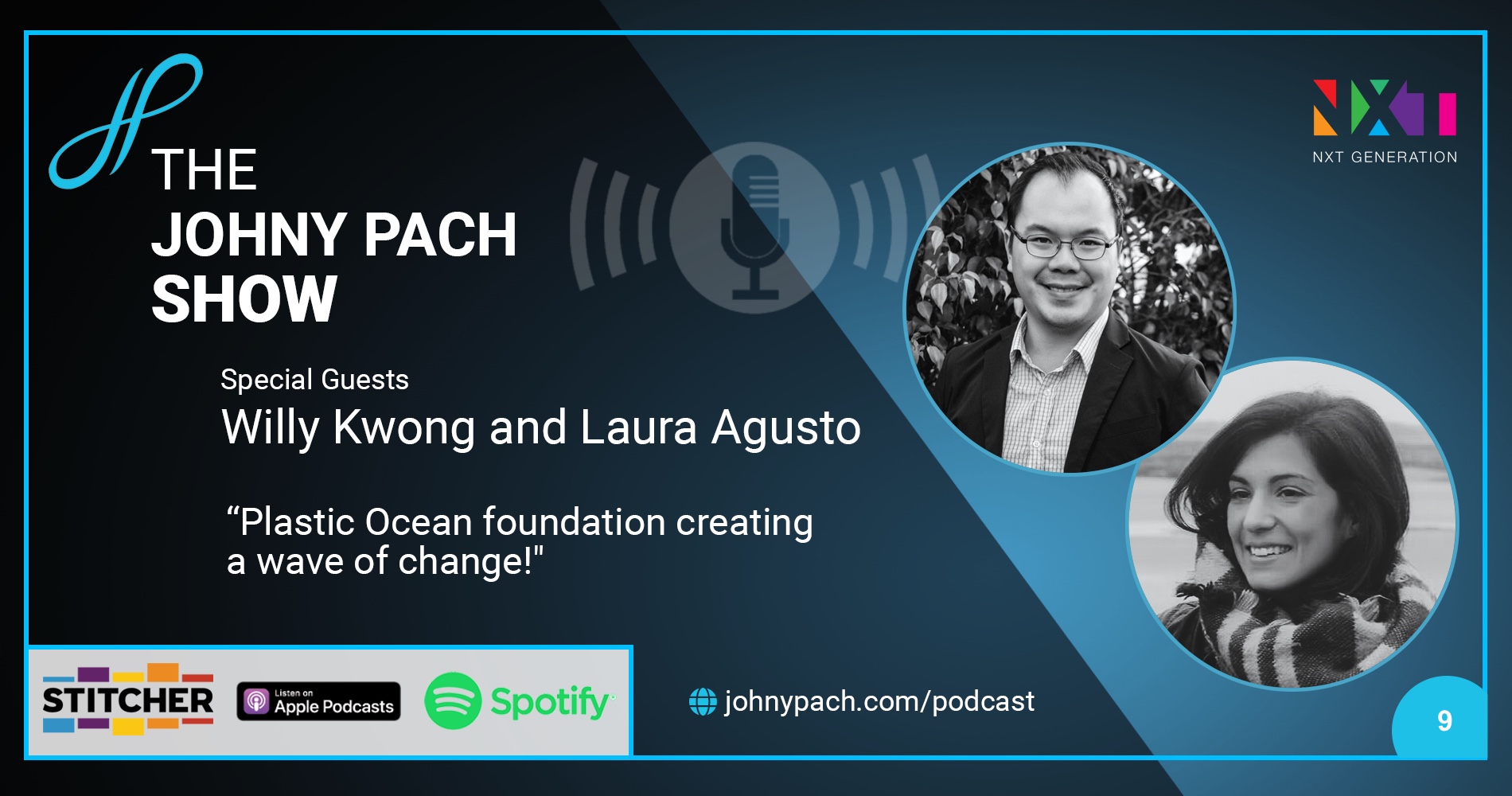 #9: Entrepreneur & TV Presenter Johny Pach Talks To Willy Kwong and Laura Agusto about The Plastic Ocean Foundation
Welcome, one and all, to our podcast! In this episode our host, Johnathan Pach, chats with two wonderful guests: Willy Kwong, the executive director of a plastic ocean foundation, and Laura Agusto, a marine biologist working on her PhD in Ecology and Biodiversity at the University of Hong Kong. The group discuss how COVID-19 has affected life in Hong Kong, focusing particularly on how it has affected Laura's PhD and her graduation. The group also discuss their passions and achievements through an exploration of Willy's Asia Green Warrior award in 2018 and Laura's motivations for wanting to become a marine biologist.
Willy goes on to explain the origins of his plastic ocean foundation. He gives details of the journey behind the foundation's success, whilst Laura explains the mission of the foundation: to change people's attitudes towards plastic usage. The group chat about the inspiration behind their role in a feature film, 'A Plastic Ocean', and its impact on the world. A large portion of time is spent discussing the current state of the ocean, the negative impact this could have on future generations, and potential methods that could ameliorate the state of the ocean. We strongly advise you to check out the work that Willy and Laura are doing, and we hope that you enjoy this episode!